www.PUSEA.info - your travel web directory:

Travel Web Directory
»
Europe
» United Kingdom
Featured Links
Heathrow car parking

- http://www.easyparkingheathrow.co.uk

Easy Parking Heathrow are offering customers reliable and secure premisises for car parking at Heathrow Airport, London UK. Heathrow is one of the biggest airports in the UK so make sure you get good parking deals with Easy Parking heathrow.
Thistle Hotels

- http://www.thistle.com/

Thistle Hotels | Luxury Hotels in the UK. If you are looking for a luxury hotels in the UK, Thistle has offers and packages.
Cavalaire Hotel in Brighton

- http://www.cavalaire.co.uk

A charming bed and breakfast in a modernised Victorian town house, a short walk from the main sights of Brighton: the Pavilion, Pier and historic Lanes shopping area.
North Wales Tourism

- http://www.snowdonrailway.co.uk

Travel by train on Britain's only Rack and Pinion Railway up Snowdon, the highest Mountain in England and Wales. Trains scale the highest mountain in England and Wales(1085m) where Snowdon boasts dramatic landscape and scenery.
Lands End

- http://www.landsend-landmark.co.uk

It's a place of almost mystical beauty where the might of the Atlantic meets the towering cliffs of Cornwall - a place where nature is still one of the big attractions. Discover a myriad of wild flowers, soaring seabirds or even seals coming out to play
oxford accommodation

- http://www.oxfordrooms.co.uk

Oxford Rooms: Bed and Breakfast accommodation in Oxford University Colleges.
Guoman Hotels

- http://www.guoman.com/

Guoman Hotels offers luxurious options for accommodation in London. Experience exceptional standards of comfort and service at any of our London hotels: Charing Cross, The Royal Horseguards, The Cumberland, The Tower.
Fly to the Isles of Scilly

- http://www.islesofscilly-travel.co.uk/

Get to your Isles of Scilly holiday destination in style with Isles of Scilly travel.
Hotel in Lincolnshire

- http://www.theoldebarnhotel.co.uk

Enjoy the tranquillity of this idyllic luxury hotel retreat set in the beautiful countryside of Lincolnshire. Situated approximately one mile from the A1, the Olde Barn Hotel is a perfect location for Accommodation Grantham.
Luxury holidays

- http://www.free2.co.uk

Specialist for luxury holidays to some of the world's most exotic locations. Features twin center luxury holidays to the islands of the Far East, luxury spa holidays to Mauritius and the Maldives and exciting luxury Kenya beach and safari holidays.
Overland Adventure Travel | Oasis Overland

- http://www.oasisoverland.co.uk

Oasis Overland offers overland adventure travel and overseas adventure travel to Africa, Middle East, South America, Egypt and Peru from 10 Days to 30 Weeks.
Manchester Airport Hotels

- http://www.holidayextras.co.uk/manchester-airport-hotels/manchester-airport-hotels.html

When you book an airport hotel stopover it can make all the difference to the smooth running of your holiday - so if you are embarking on a business trip or on holiday, cut out the unnecessary worry and book with Holiday Extras.
Theme Park Vacation

- http://www.theneedles.co.uk

The Needles Park is the Isle of Wight's premier visitor attraction and is situated at Alum Bay overlooking the Island's most famous landmark. It is great for shopping.You can find many unusual gifts and island souvenir for family and friends
Heritage entertainment park

- http://www.miniaturapark.co.uk

Miniatura Park consists of three areas: Landmark Gardens, Goony Farm, and The Dinosaur Trail. The walkway around the dinosaur swamp has been widened for wheelchair and pushchair access and new scenes have been added.
Amusement Park

- http://www.lightwatervalley.co.uk/

One of the UK's leading theme parks, packed with over 40 rides and attractions. From our jaw dropping big thrill rides to mini adventures for the junior thrill seekers amongst you, and with over 30,000 sq ft of retail therapy at Lightwater Shopping Villag
Hotels in Cornwall

- http://www.landsendhotel.co.uk

Luxury hotel in Land's End, Cornwall provides unique venue for wedding, vacation and dinner.
The De Vere Grand, Brighton hotel, East Sussex

- http://www.devere.co.uk/deluxe/Brighton/

De Vere, The Grand, Brighton hotel offers Italian renaissances style with the Victorian landmarks of the South Coast. Whether you're in Brighton for the coastal views or the fantastic shopping, The Grand hotel is the perfect venue to host your retreat a
Flying Abroad

- http://www.flyingabroad.co.uk/

A one-stop resource with regulary updated guides of what airlines fly where, what cheap flight offers there are to save you money on flights as well as essentials hints, tips and travel advice. Our travel guides tell you the need-to-know things before you
Luxury Break in Cornwall

- http://www.the-valley.co.uk

Enjoy a luxury self catering Cornwall holiday at a stunning cottage in a hidden Cornish valley. A luxury holiday in Cornwall has something for everybody.
Luxury Tours of England and Scotland

- http://www.luxuryvacationsuk.com

Experience the joy of a relaxing, luxury vacation in the UK. Luxury Vacations UK operate privately guided VIP tours of London and the rest of the UK complete with your own chauffeur-driven car.
United Kingdom - Travel Info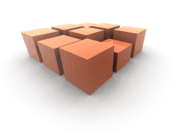 Travel Web Directory - United Kingdom
Recommended
Travel Zones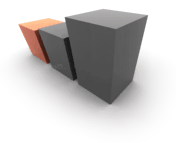 Listings Sponsored by Google:
Featured Listings: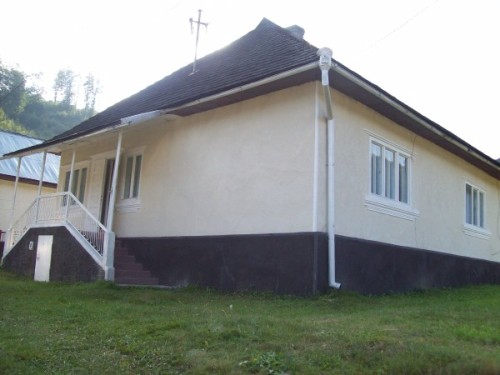 Casa de vanzare Strambu Baiut Maramures
Casa de vanzare in inima Maramuresului. Casa de vacanta ideala intr-o oaza de liniste.
Travel Web Directory. Travel Directory. Travel agencies. - Europe > United Kingdom