www.PUSEA.info - your travel web directory:

Travel Web Directory
»
Europe
» Romania
Featured Links
Cazare Sovata

- http://www.casaromantic.ro

Casa Romantic va invita sa petreceti cateva zile de relaxare in statiunea Sovata
Tabere la munte pentru copii

- http://www.taberepredeal.ro

Tabere la munte - Predeal, Muntii Apuseni, Austria - pentru copii. Vara - alpinism, drumetii, orientare turistica, tiroliana, rapel, tir cu arcul, campare. Iarna - schi.
Hotels and B&B in Romania

- http://www.roturism.com

Travel portal featuring accommodation resorts all over Romania. The site contains listings with descriptions and images.
Romania Travel

- http://romania-travelguide.info/

Romania Travel Guide: Romania travel destinations, attractions, excursions, tourist information
Guide of hotels in Bucharest

- http://www.hoteluribucuresti.info

The complete guide of Bucharest hotels. Description, photo, rates, reservations.
carpati valea cernei

- http://carpati-valea-cernei.com

Se ocupa cu promovarea si cunoasterea zonei din sudul Banatului si Olteniei : Baile Herculane ,Valea Cernei . Acest seit este un ghid turistic care contine informatii despre statiunea Baile Herculane si Valea Cernei din jud Caras Severin.: logistica , caz
Cazare Eforie Nord

- http://www.cazare-eforie-nord.com/

Descriere oferte de cazare in statiunea Eforie Nord de pe litoralul romanesc
Cazare Bran Moeciu

- http://www.cazarebranpensiune-katharina.com

Weekend la munte, Team Building si Traning in zona Bran Moeciu la Pensiunea Katharina 4*Bran. Cazare cu pensiune completa sala de conferinte cu capacitatea de 45 locuri. Restaurant traditional Bran cu capacitate de peste 180 de locuri ideal pentru mese fe
Sejurieftin.ro

- http://www.sejurieftin.ro

Portal turistic cu informatii, destinatii, rezervari, oferte variate.
Cazare Sovata. Vila AnNA.

- http://www.vilaanna.ro

Vila AnNa se află în staţiunea Sovata, zona Stâna de Vale, oferind cazare la cele mai avantajoase preţuri şi maxim de confort. Pentru mai multe detalii, vă rugăm sa vizitaţi şi celelalte sectiuni ale site-ului. De curând, Vila AnNa a pus în
Walking and Cycling in Romania

- http://www.walking-cycling-romania.com/gb/

All our stays take place on circuits discovered by our guides and are accessible to the largest number. The hiking and cycling tours that we propose always take place in magnificent landscapes and protected environment.
Romania Active

- http://www.romania-active.com/gb/

Europe Active is the specialist of your active holidays in Romania. Our office in Bucharest allows us to manage, on the premises, all the logistic needs and the specific demands of our customers.
Artisan Nature

- http://www.artisan-nature.com

Artisan-nature.com offers a wide range of handicraft products that combine the Romanian secular spirit with the charm of some unique products, characteristic to every region in Romania
Short and long term rental apartments

- http://www.next-accommodation.ro/en

Welcome the next way to Accommodate Bucharest. We offer the best apartments with 2 or 3 rooms in the central location in Bucharest. These apartments are fully furnished and equipped, with maximum comfort and attractive price. Please select an apartment fo
Romania - Travel Info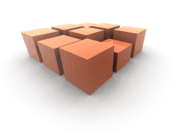 Romania is a medium size country located in the center or Europe. It's history it has always been related to the western side of the continent more than to the Eastern side. After the disparition of the comunist rullership, the country was accepted in both NATO and European Union and develops strategic partnerships also with the United States. From a traveler's point of view, Romania has everything: history, monuments, art, culture, mountains, sea, beach, lakes, rivers. All you can ask for. And all you have to do is visit your travel agent and ask him to tell you about Romania.
Recommended
Travel Zones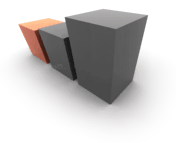 Listings Sponsored by Google:
Featured Listings: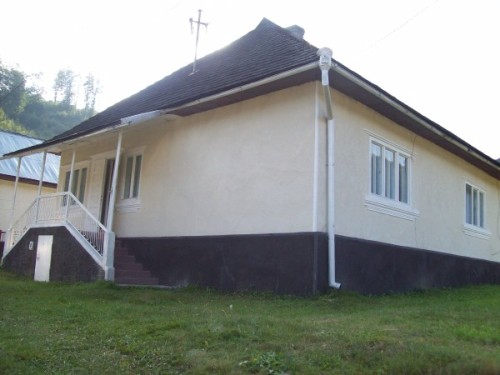 Casa de vanzare Strambu Baiut Maramures
Casa de vanzare in inima Maramuresului. Casa de vacanta ideala intr-o oaza de liniste.
Travel Web Directory. Travel Directory. Travel agencies. - Europe > Romania