www.PUSEA.info - your travel web directory:

Travel Web Directory
»
Europe
» Italy
Italy by Train

- http://www.artesia.eu

Online booking for a journey by train towards Italy. Artesia organizes journeys by train from France (Chambery, Dijon, Dôle, Lyon, Modane, Paris...) towards several destinations in Italy (Venice, Milan, Turin...).
Umbria accommodation

- http://www.sanfelicissimo.net/eng/

San felicissimo bed and breakfast in Umbria close to Perugia and Assisi.
Accomodation Rome

- http://www.rome-accom.com

Holidaying in Rome? Rent an Apartment in Rome and save up to 51% compared to Rome Hotels. Rome-Accom has over 160 clean, quality vacation apartments for rent in the middle of Rome.
Apartments in Rome

- http://www.romecityapartments.com

At Rome City Apartments we offer you a wide range of centrally located apartments for your apartment rental. Our apartments offer an economical alternative to 3 and 4 stars hotels in Rome. Instant online bookings on our website.
Accommodation in Italy, Apulia

- http://www.salentoalmare.com

Situated in Italy, Apulia, the vicinities of the ionic coast, between Gallipoli, Lecce, and Saint Maria Di Leuca, Salento al mare is one structure elegant and refined, ideal for one pleasant and relaxant vacation.
A La Carte Italy Tours - Italian Heritage Tour

- http://www.a-la-carte-italy-tours.com

Travel tour operators in Italy provide luxury escorted tours. These tours cover all of Italy and are run exclusively on demand with a private driver, local guides and a dedicated limousine. Museum visits with their curators or specialist staff
Hello Italy

- http://www.helloit.co.uk/

Hello Italy provides a self catering holiday apartments in Tuscany Italy. Offering great prices and stunning locations these Tuscany villas are without doubt not to be missed. Affordable breaks away that offer relaxing and peaceful views Tuscany really is
Vacation in Tuscany

- http://www.atouchoftuscany.com

ATouchOfTuscany: Useful informations for your vacation in Tuscany.
Farmhouses near Pisa - Tuscany

- http://www.lucertola.info

Two stone built olive grove farmhouses offering panoramic views over forest, field, Pisa , The Leaning Tower and the Mediterranean Sea. Perfectly located to make the most of the glories of Tuscany
verona apartments

- http://www.veronapartments.it

Verona apartments offers bed and breakfast in centre of Verona, furnished flats with all comforts in centre of Verona just few minutes walk far from the Arena roman theatre and piazza Erbe, bed and breakfast in country house with swimming pool in Verona
Exclusive Luxury Farmhouse Holidays in Sicily masseria Baglio del Marchese

- http://www.bagliodelmarchese.com/

Exclusive Luxury Farmhouse Holidays in Sicily masseria Baglio del Marchese. High quality period residence on the western Sicilian coast with air conditioned rooms, and antique furniture equipped with every comfort, near a beautiful fine sand beach. Wine p
soloSicily Villas in Sicily

- http://www.solosicily.com

villa rental in Sicily - a collection of the most beautiful holiday villas in sicily
Walking holidays in Tuscany.

- http://www.tuscanywalking.com

Walking in Tuscany. Join us in small groups to discover a beautiful and unspoiled part of Tuscany. Walk in ancient woodland and hills, eat good traditional Tuscan food. Relax pool-side after walks in a tranquil setting but most of all enjoy this special h
Rome Tour Guide.Com

- http://www.rometourguide.com

The official Rome Tour Guide customizes any private tours of Rome with particular focus on the Ancient Rome Tours, Christian Rome, Catholic Rome and Vatican Tours.
Tuscany rentals

- http://www.tuscanyfinerentals.com

Tuscany Fine Rentals offers prestige villas and apartments for rent at affordable prices in Tuscany, Italy.
Sky Sleeping Bed and breakfast - Palermo

- http://www.bed-and-breakfast.palermo.it/eng/

"Sky Sleeping" is situated on a splendid atttic with a picturesque view of Palermo. There are 5 light rooms at your disposal. Every room is provided with a fridge, air-conditioner, bathroom that contains a toilet, sink, shower with hydro-massage and h
Farmhouse in Maremma Tuscany

- http://www.maremma-guide.com

Maremma-Guide : Useful informations for your holiday in maremma tuscany.A guide of the towns and places to see
Agriturismo Valle Del Tione

- http://www.orvietocountry.it

Between Tuscany , Umbria and Lazio in the lands of "good living" ,between the places inhabited by the mysterious Etruscan Civilization ,medieval towns, evocative and natural environments ,far away from the mass tourism ,midway between the Lake of Bols
Italy - Travel Info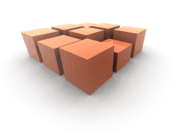 Travel Web Directory - Italy
Recommended
Travel Zones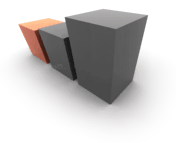 Listings Sponsored by Google:
Featured Listings: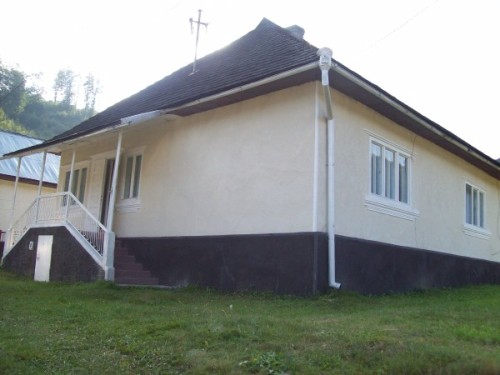 Casa de vanzare Strambu Baiut Maramures
Casa de vanzare in inima Maramuresului. Casa de vacanta ideala intr-o oaza de liniste.
Travel Web Directory. Travel Directory. Travel agencies. - Europe > Italy