www.PUSEA.info - your travel web directory:

Travel Web Directory
» Europe
Travel and Vacation Websites we recommend - Europe
Featured Links
Vacanta Predeal

- http://vacanta_predeal.tripod.com/

Doriti sa petreceti citeva zile linistite in Predeal, departe de forfota hotelurilor?
Discount Airline Tickets

- http://www.faremax.com

Largest selection of deeply discounted unpublished airline tickets and web-fares on the Internet. Discounts on hotels, car rentals, vacations and cruises.
Travel Destinations

- http://www.journeyetc.com/

Find detailed reports about this year's cheap travel destinations. We list every city with a detailed reports concerning hotels, photos and tourist attractions.
Intrepid Travel

- http://www.intrepidtravel.com

Various styles of adventure travel. Includes group, family, and individual travel to Africa, Australia, Asia, Europe, Latin American & the Middle East
Share Your Travel Photos

- http://www.fotoalbum.eu

Make your own online fotoalbum. Share your travel photos with friends and family. Create an online fotoalbum to save or send around. It's simple, easy and free.
Cheap travel insurance

- http://www.mountvacation.com/

MountVacation.com is an international online booking system, specialized for Mountain Vacation only. We provide various hotels and apartments in more then 400 resorts all over Europe. MountVacation.com is part of OBS (Online.Booking.Systems) Group
Hotels Ireland

- http://www.brookville-guesthouse.com/

Brookville Guest House provides the very best in select Bed & Breakfast, accommodation, Guesthouse, Hotel, Inn in the town of Tullamore, Offaly, Ireland.
glasgow hotels

- http://www.devoncovehotel.com/

A privately owned 3 star Glasgow hotel, offering affordable and comfortable accommodation in Sauchiehall Street. Try the Devoncove Glasgow Hotels
Holiday Homes in Europe

- http://www.bungalow.net/en/

Bungalow.Net is offering you beautiful holiday homes, bungalows, chalets, vacation homes, cottages, apartments and even castles at the most scenic places in Europe. Your holiday starts here!
Ferienhäuser Ulfborg: Ferienhaus Vermietung Dänemark

- http://www.ulfborg.com

Ferienhaus im Dänemark. Mehr als 500 Ferienhäuser in der wunderschönen Urlaubsregion von Vedersø Klit bis Thorsminde direkt an der Nordsee. Wir verfügen über Erfahrung von mehr als 35 Jahren auf dem Gebiet der Ferienhausvermittlung und haben einen g
Inspiring Hotels

- http://www.inspiringhotels.com

Inspiring Hotels is your complete guide to the most amazing luxury hotels in the world. Wefeature special offers, late deals, in-depth reviews and more
Travel videos

- http://www.travelguru.tv/

Travelguru is designed to make booking a holiday a much better experience. With a combination of exclusive destination, hotel & travel videos, expertise from our travel gurus and specially negotiated offers we can help you find holiday inspiration.
Selected Vacation Rentals | VAL

- http://www.vacances-a-louer.com

Vacation rentals in Portugal, France, Morocco, Spain, Croatia. Villas, Riads, apartments, flats in all these wonderful countries. Accommodation in self catering for holidays.
tour Australia

- http://www.visitoz.net

Australia Travels & tours guide
Car Hire in Brisbane

- http://www.prioritycarrental.com.au/car-hire-in-brisbane.aspx

Car hire Brisbane. Priority Car Rental Brisbane has cheap car hire rates at Brisbane Airport. Conveniently located close to Brisbane Airport, Queensland.
Europe Travel Directory

- http://www.eurotraveldirectory.com

Welcome to EuroTravelDirectory.com! Our site provides interesting links, information, resources related to travel magazines, news, media, destination guides, transportation.
Europe - Travel Info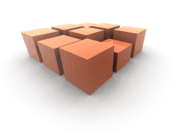 Europe is geologically and geographically a peninsula, forming the westernmost part of Eurasia. It is conventionally considered a continent, which, in this case, is more of a cultural distinction than a geographic one. It is bounded to the north by the Arctic Ocean, to the west by the Atlantic Ocean, to the south by the Mediterranean Sea and the Black Sea, and to the east by the Ural Mountains and the Caspian Sea
Recommended
Travel Zones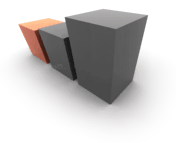 Albania Andorra Austria Belarus Belgium Bosnia and Herzegovina Bulgaria Croatia Czech Republic Denmark Estonia Faroe Islands Finland France Germany Gibraltar Greece Greenland Guernsey Holy See Hungary Iceland Ireland Isle of Man Italy Jersey Latvia Liechtenstein Lithuania Luxembourg Macedonia Malta Moldova Monaco Netherlands Norway Poland Portugal Romania San Marino Serbia Slovakia Slovenia Spain Sweden Switzerland Ukraine United Kingdom
Listings Sponsored by Google:
Featured Listings: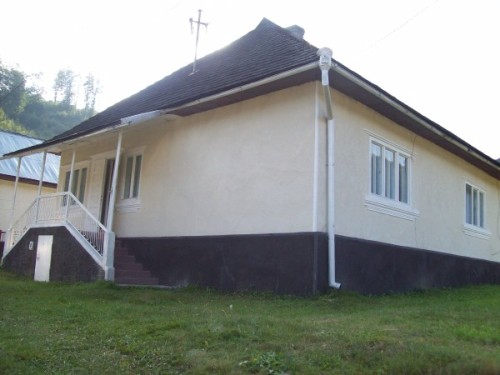 Casa de vanzare Strambu Baiut Maramures
Casa de vanzare in inima Maramuresului. Casa de vacanta ideala intr-o oaza de liniste.
Travel Web Directory. Travel Directory. Travel agencies. - Europe